San Juan Seltzer, the Pacific Northwest's favorite all-natural, alcoholic sparkling waters launched its summertime promotion across retailers in Idaho, Oregon and Washington with objective of presenting the seltzer's summer spirit and increasing sales.

Seltzer Market Boom

Danelle Kosmal, VP of Beverage Alcohol at Nielsen gives a summary of the seltzers sales market by saying that "Within the hugely successful and growing hard seltzer segment, new and 'old' brands alike can succeed even if their market share is relatively small or declining, because the total pool of sales of hard seltzer within US retail is growing at such a high rate," Source: CNN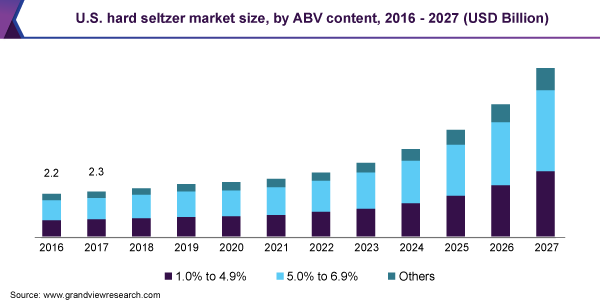 Goals – Awareness, Followers and Sales

San Juan Seltzer wanted to reach loyal fans to bring a bit of the summertime vibes that go so well with its seltzer. Leveraging Sweeppea's text to win sweepstakes platform, San Juan Seltzer was able to create a sweepstakes that reached the target audience with a fun and engaging promotion.

Bubbling Sales – 500 Cases in One Store

To increase sales, the promotion was offered to retailers in exchange for additional case purchases. Retailers then awarded preferential display space in stores. (See 500 cases at Fred Meyer and BevMo below)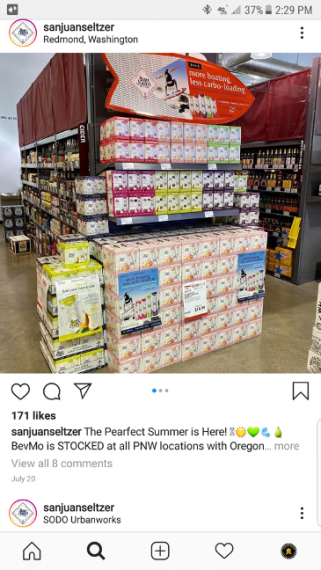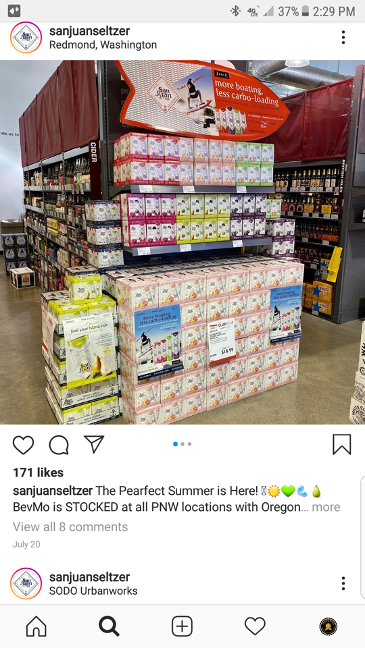 Social Media Summer Fun

To raise awareness and gain new followers, the brand used in-store displays and social media posts to help increase followers. The prize (a Ronix Wakesurf Board and a trip to the San Juan Islands) served as the incentive that drove social shares across all social channels and sweepstakes participants.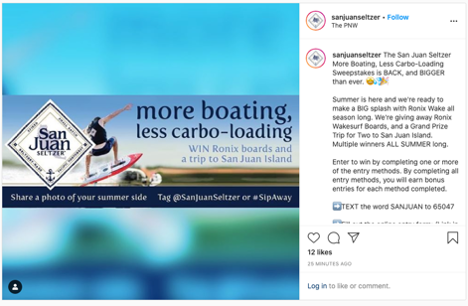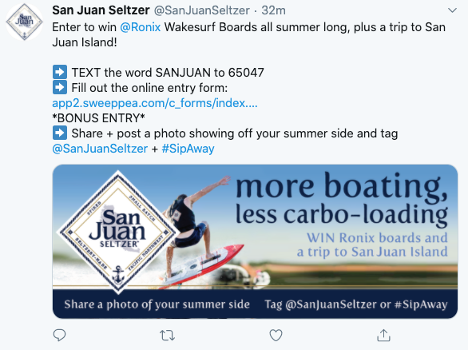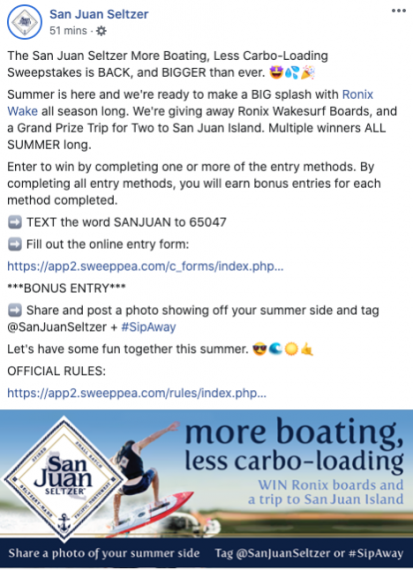 Quick and Easy for Participants

The Sponsor placed ads in social media and in-store. To enter the text to win sweepstakes, participants simply text the word SANJUAN to the number 65047 for a chance to win. Each entrant then received a link (see below) to the branded Entry Page (below), where they could complete their entry by submitting their name, age (required for all alcohol sponsors) and email. The mobile numbers were automatically captured by the Sweeppea Platform.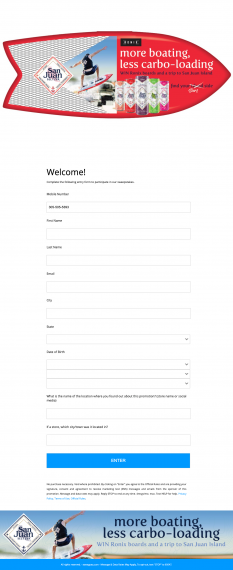 Which Stores Performed Well?

San Juan Seltzer was interested in learning where the participants were located when they entered the sweepstakes. As part of the Entry form, San Juan asked participants to share which store they were at when they entered. (See questions section of the Entry form below).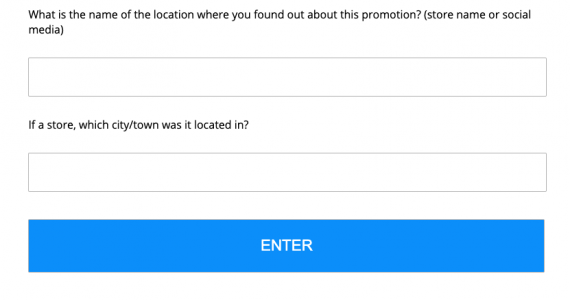 Conclusion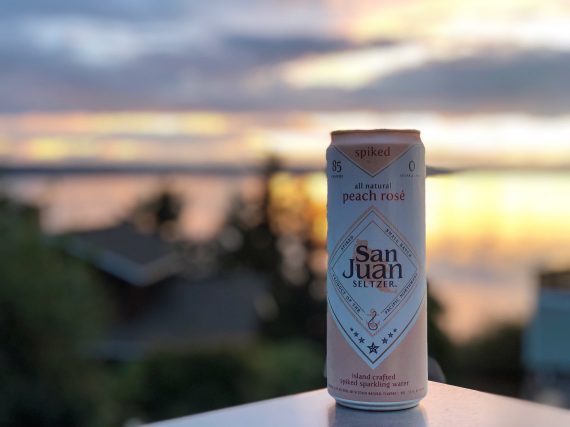 Everyone loves summer! Aligning your brand with summer activities by leveraging a sweepstakes that adds excitement to the summertime vibes creates a recipe for sales success. Using your social media channels to promote your sweepstakes, while positioning your brand front-and-center at retailers is a win-win combination for all.

Cheers to San Juan Seltzer for a well-executed promotion!

Objectives
Sales
Awareness
Increase followers

Results
Sales increased
Hundreds of participants entered
Social media followers increased
Brand learned which retailers had the best performance
Winners: 10
Grand Prize: All expense paid trip to San Juan Islands
1st Place Prizes: Ronix Wakesurf Boards

Who Needs Abbreviated Rules for Their Text-to-Win Sweepstakes? Alcohol Companies and Others

To get started with your own text-to-win, see our features and pricing.