Do you know how to create engaging branded graphics to promote your text to win sweepstakes on social media? Follow these tips to design graphics that will attract entrants to your text to win promotion.
Be Bold
You only have a few seconds to catch the attention of your followers. As a result, you need to make your graphical content as interesting and unique as possible. Design your text to win promotional graphics with bold colors and fonts that are likely to stand out from other images in your followers' feeds.
Maintain Brand Image Consistency
Although you probably have some new and exciting ideas that you would like to employ for your promotion, make sure to always use graphics that are consistent with your brand image.
You can create graphics that push the limit somewhat to help you attract people to your promotion, but they shouldn't clash with the look and feel of your brand and its online properties.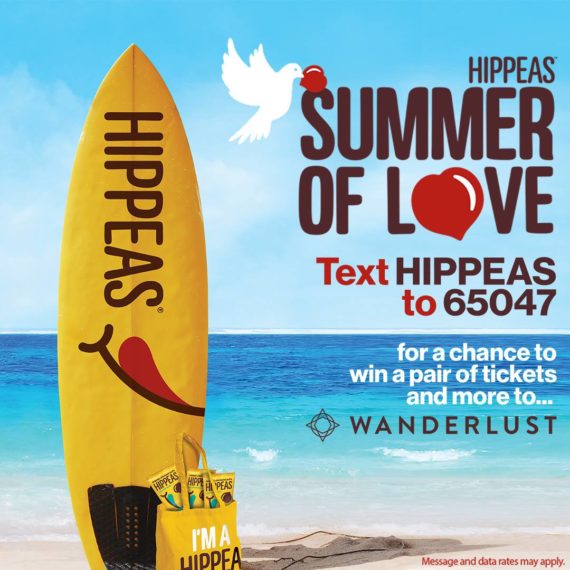 Always Include a Call to Action
Every graphic that you create for your promotion should have a call to action. This ensures that even if users copy and paste your graphics onto other websites or send them via text or email, others will know what the graphic is about and can follow through on that call to action.
Optimize for All Devices
Graphics need to be optimized so that they can be viewed on any device from desktop to tablets and smartphones. Use compressed images so that they load quickly even if the user doesn't have the latest device or a high-speed internet connect.
Images that you use to promote your text to win sweepstakes on social media should always use the specific measurements recommended for Facebook, Instagram, Twitter, Pinterest and other sites.
If it's a major ongoing text to win for your company, you may want to even consider making additional graphics for your promotion to temporarily serve as your main profile images on each of the social media sites where you have a presence.
Balance Text with Visual Elements
A well-designed promotional graphic should be able to get the message across without a ton of text. Although text sweepstakes and promotions should include some disclaimers, you can do this in a way where the text doesn't overpower the graphic. In some cases, details can be shared on the entry page, in the caption of your social media post or after visitors enter your promotion.
At minimum, you'll want to include the name of the promotion, a call to action and the Sweepkey visitors need to enter.
Use Our Templates to Make Your Own
We put all of these tips to work for you a created a few templates you can customize. These templates are available on Canva, a free graphics editing program online.
First, open a free account on Canva.
Then click the link or graphic below to access our Text Sweepstakes Graphics on Canva.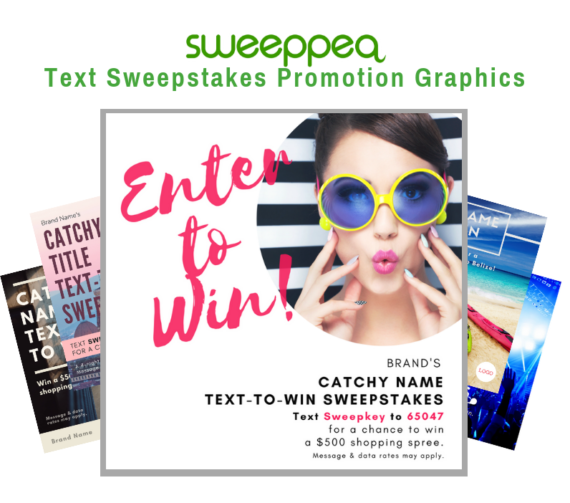 Here are just a few of the designs included…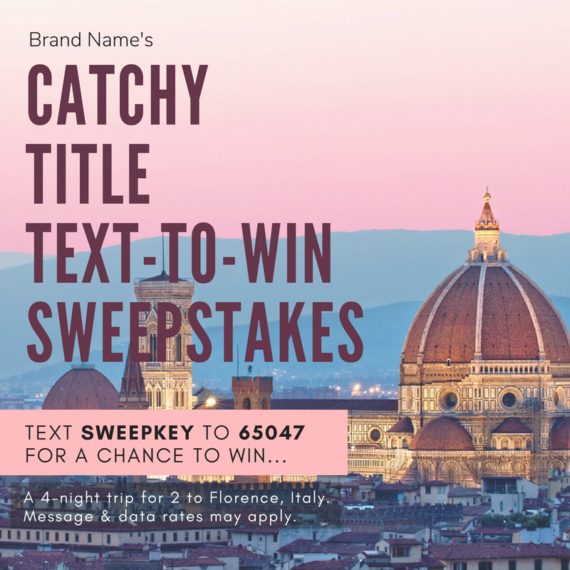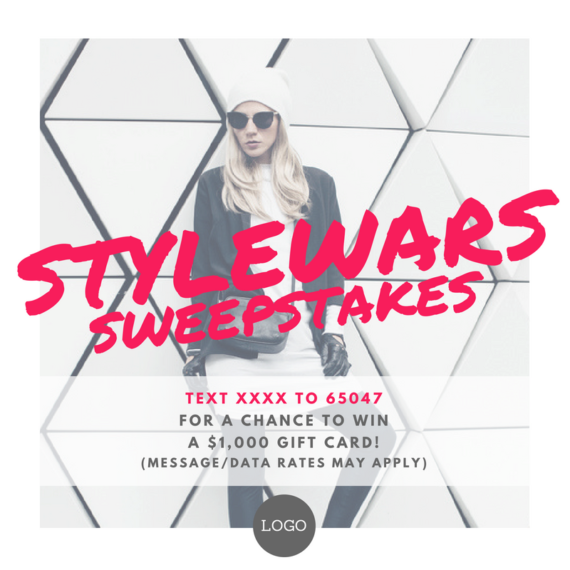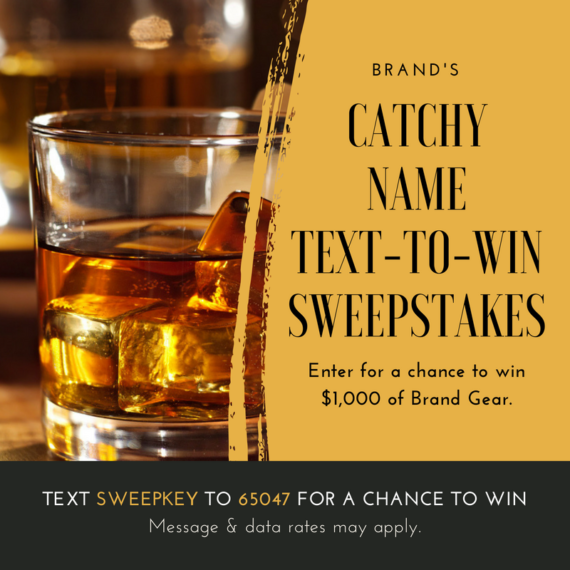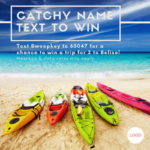 Build a loyal following for your brand with a text to win from Sweeppea! To get started now, see features and pricing.