Promoting a destination isn't for the faint of heart. Visitors have many options and are bombarded with beautiful travel photos online. So what's a tourism marketer to do? Get a bit creative.
This is what the Borough of Seaside Heights, New Jersey did recently when they ran an SMS Sweepstakes. A sweepstakes coupled with other tactics can help a destination get the word out and build excitement.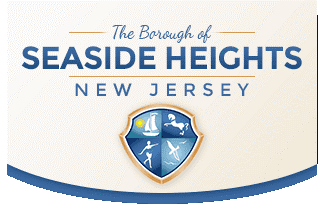 Known for its miles of sandy beaches and lively boardwalk, Seaside Heights attracts visitors from throughout the Northeast. They were seeing less visitors on rainy days, for obvious reasons, and so wanted to promote free beach passes (or seasonal badges) during the off-season.
They did what we'd recommend for a tourism marketing-related sweepstakes:
Keep it simple and easy to enter (text or SMS is the easiest way to enter a sweepstakes).
Make the most of mobile, which appeals to most Millenials, and post it on social.
Offer a relevant prize. What could be more relevant than free beach badges for a season?
Boost your tourism marketing sweepstakes campaign even further by partnering with influencers.
While Seaside Heights didn't include influencers in this promotion, it's a good tactic to boost entries and exposure even further. Influencers with local and regional influence can help get the word out to their audiences. See our post on working with influencers to promote your sweepstakes.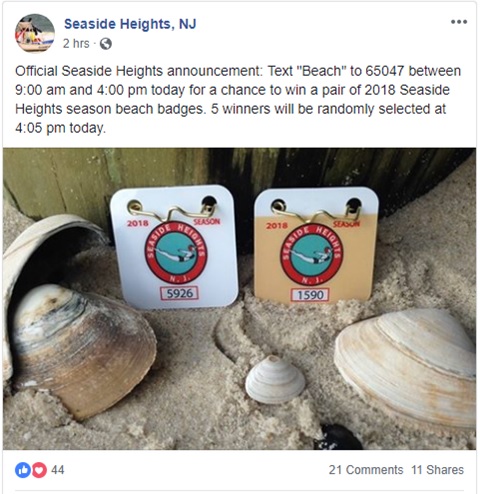 Outcome
Overall, Seaside Heights did well with their campaign, which was promoted on Facebook.
Goals: Boost rainy-day engagement and build their email and text list
Prize: Two Season Beach Badges with approximate retail value (ARV) of $120
They saw more than 500 entries within the first hour!