A highly valued prize? Check.
Easy entry? Check.
Text coupons with high conversion? Again, check.
Pet Supermarket's text-to-win has all the elements of a successful program and is indeed seeing huge success. Free pet food for a year certainly gets attention and with a new winner drawn every month, the buzz stays high.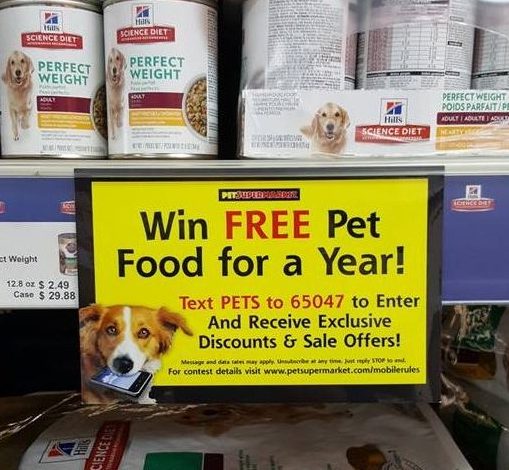 By using our text-to-win platform they've developed a mobile subscriber list in the thousands. Best of all, they increase their store sales with each text they send after the sweepstakes. They offer exclusive discounts and coupons that have generated a 7% to 12% conversion rate for sales in store.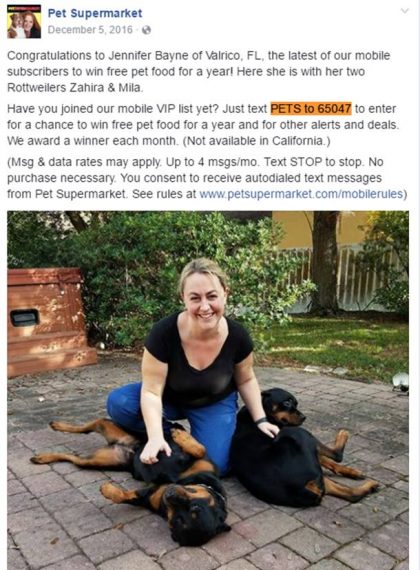 They also announce each month's winner on Facebook, generating another round of excitement and entries. As their program has proven, text-to-win and text message marketing are cost-effective and efficient and can return high ROI.
Ready to start your own text-to-win?  See our features and pricing to get started.