Background
Michael David Winery partnered with Sweeppea to launch their text to win sweepstakes promotion for the summer. The campaign entailed an in-store sweepstakes across multiple retailers with the objective of gaining preferential retail space for the product and to promote the Freakshow wine brand.
Goal
Increase case orders and promote the Freakshow wine brand at retailers nationwide.
Prize
Five Grand Prize Winners each received an all-expenses-paid trip to the Michael David Winery in Lodi, CA.
COVID-19 Prize Update: in an abundance of caution, Grand Prize winners were offered $2,000 in cash in lieu of travel.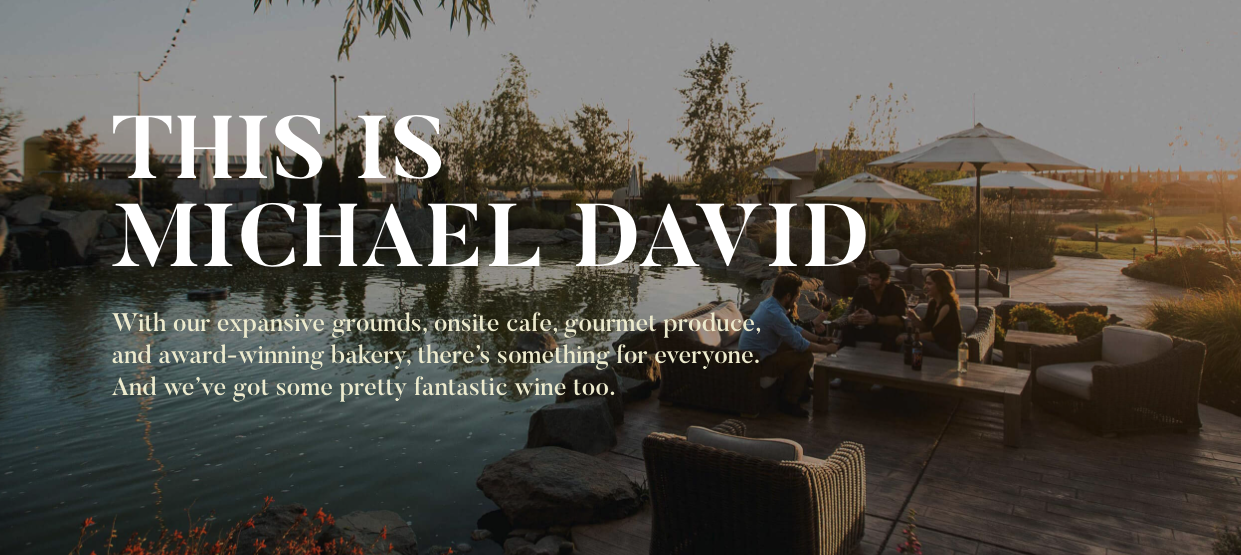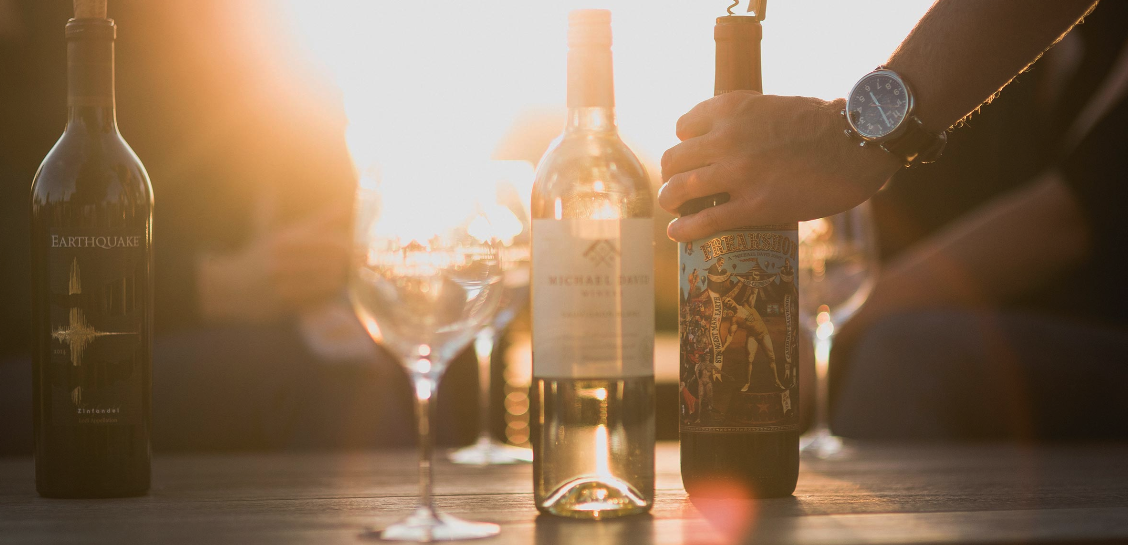 POS Advertising
Display and case cards at Points-of-Sale (POS) were placed at retailers and customers were invited to text the word FREAKSHOW to the number 65047 for a chance to win the trip.
Mobile Ready Entry Page
Below is a screenshot of the Freakshow Weekend Sweepstakes Entry Page, including the age-gate and unique code field.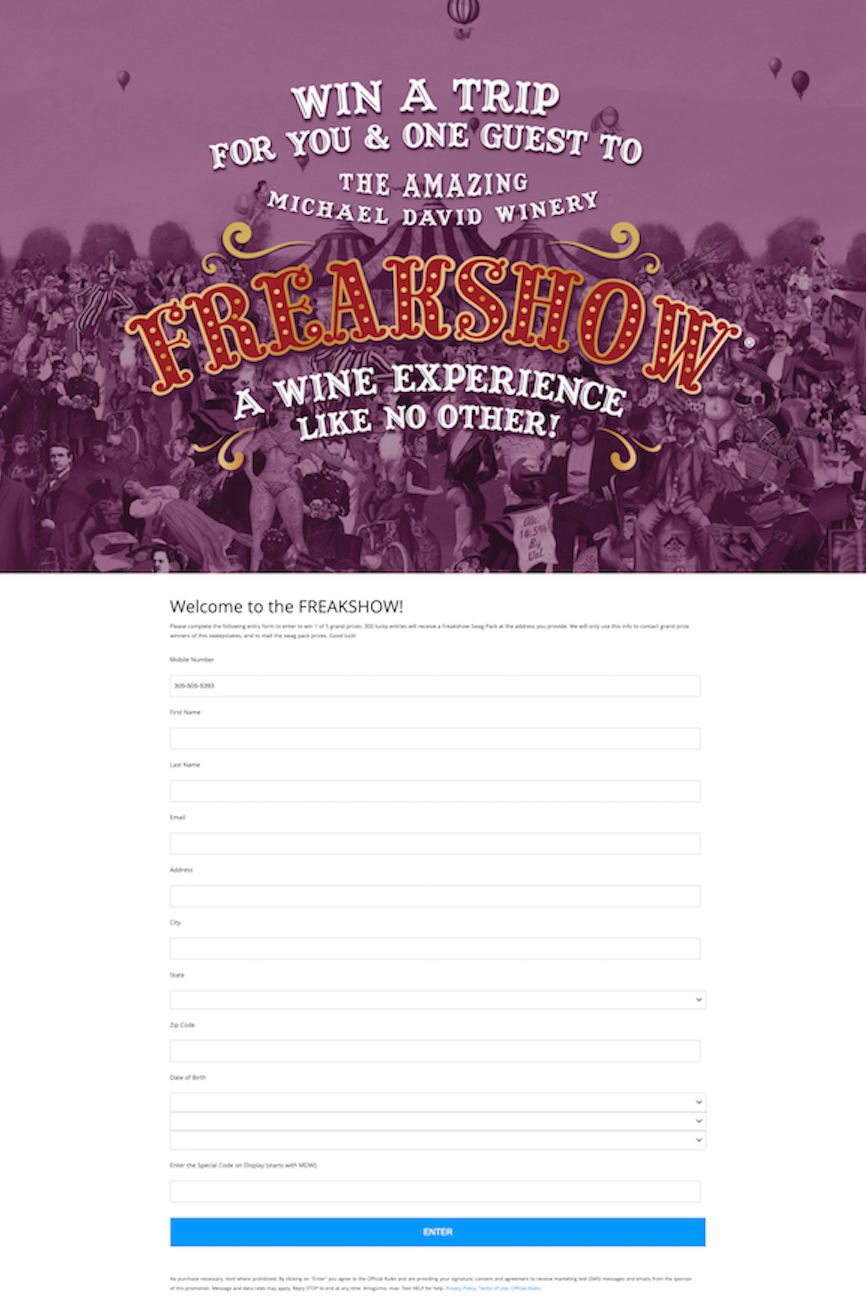 Special Retailer Codes
The display and POS Cards had unique codes identifying the store were the participant saw the promotion in. Participants were asked to enter the display code as part of entry to track store and ad placement performance.

Geo-Location Tracking
Participants were asked to share their location in order for the brand to gain insights as to individual markets performance. Each pin represents one or more participants for that location.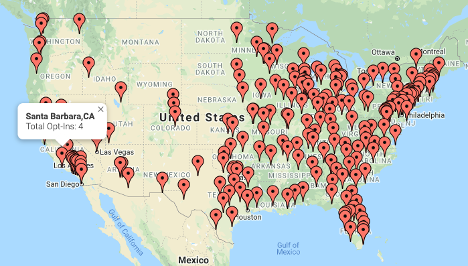 *Not actual MDW participants. Sample Geographic reporting graphic.
Results
Case orders increased and participating retailers sold more bottles. Additionally, a permission-based database of customers with name, age, mobile, and email was gained.
Sweepstakes Services
Sweeppea helped create the Official Rules, provided POS ad reviews, winner drawing, age-gating, rules compliance verification, and gained prize acceptance, publicity and liability releases from the winners.  Overall, the Michael David Winery enjoyed a successful promotion. In the end, we raised a glass of Freakshow zinfandel and toasted to one of Lodi, California's most iconic winemakers.
To get started with your own text-to-win sweepstakes, see our features and pricing.