From Dec. 2012 through Dec. 2013, Grimmway Farms is giving smartphone owners a chance to win a stay at The Biggest Loser Resort and other fitness-inspired prizes. If you want to participate, all you have to do is scan the QR code on the Grimmway Farms baby carrots package and the scan will take you to a sweepstakes landing page to register. Sounds simple and straight forward enough. The problem I see is that they are leaving prospects and contest entries on the table. They are not opening the door wide enough to let the complete mobile target market enter their sweepstakes.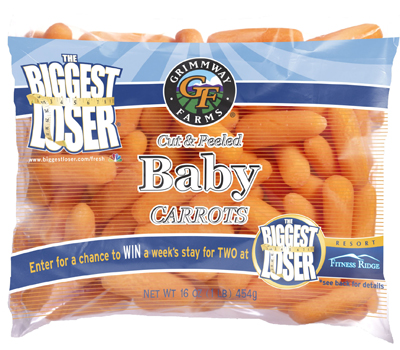 You shouldn't just offer a QR code as the main entry point because it ignores half of the mobile customers who still don't have smartphones. Using a QR code as the only option is also risky because you're assuming that those consumers who do have smartphones also have a QR-code reader and, more importantly, know how to use it.
Grimmway Farms does a good job of promoting the entry website URL, www.justcrunchem.com, in case the participant can't participate, won't take the time to use the QR app, or simply doesn't know what the pixilated black and white cube is for.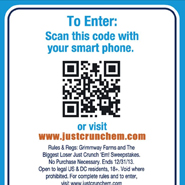 If you're promoting a mobile contest, you also have to make sure your website can render in mobile devices properly. Sending visitors to a regular desktop webpage turns them off and makes it very hard to find and signup for the sweepstakes.  As you can see from the screenshot below, the justcrunchem.com website is not optimized for mobile devices. The most important part–the sweepstakes registration form– is out of frame and the background image is so large it takes more than 30 seconds for the page to load on a 4G phone.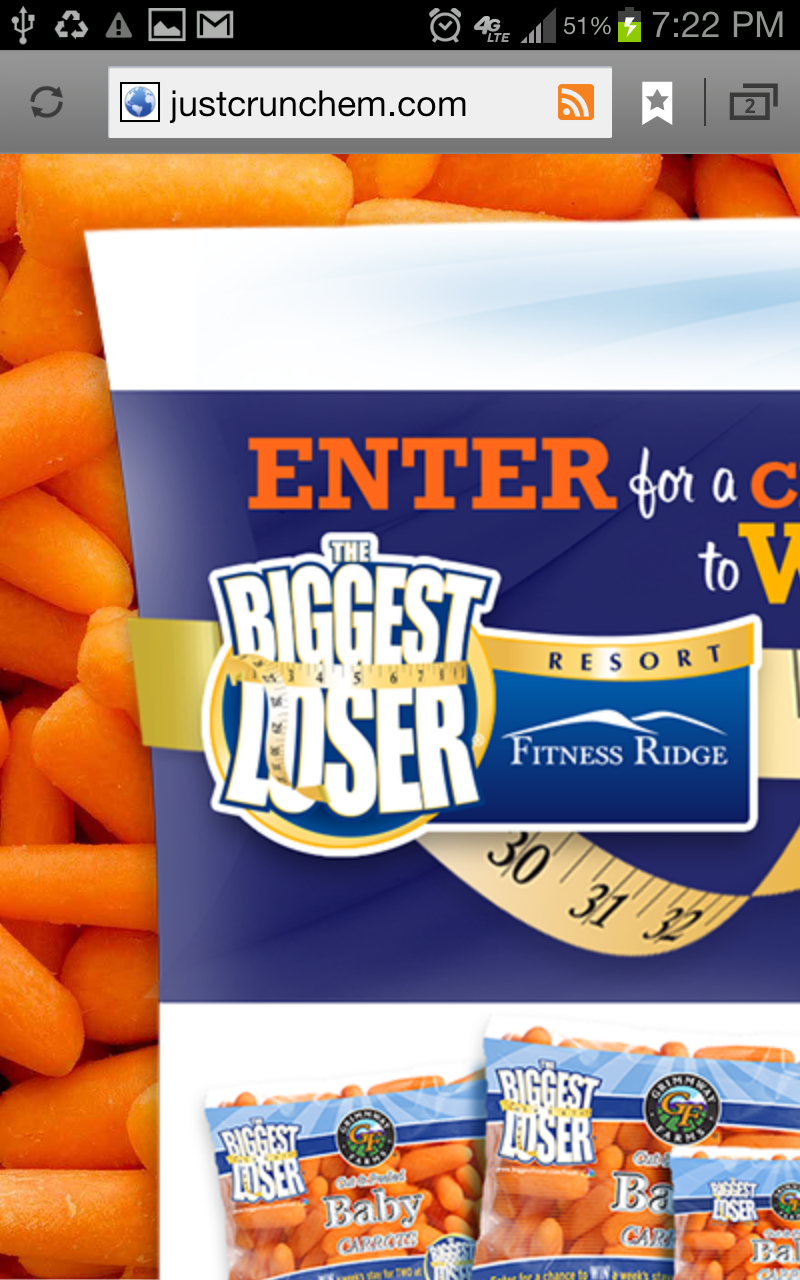 Grimmway Farms should consider adding a text-in call-to-action to ensure that everyone with mobile phones can register for the sweepstakes. "Text CRUNCH to 65047 for a chance to win a stay at The Biggest Loser Resort," is one example. A simple text call-to-action can engage the whole mobile target market and provide registrants with an instant text response as well.
The (SMS) text response can include a link to the mobile optimized page to complete the registration and I say complete the registration because once a participant opts-in, the company would have instantly collected the unique mobile number of that participant or prospect. It would then just be a matter of entering the rest of the form. Grimmway Farms would end up with complete profile information for the participant, plus permission to send them offers or coupons for their sweet baby carrots.