FORTO, the world's first ready-to-drink Coffee Shot was looking for a way to promote their product in-store and online, while giving one lucky fan a chance to win a pair of tickets to Shaq's Fun House Festival. Levering the buzz created by the Super Bowl festivities in Miami, Forto promoted it's portable coffee shots by aligning themselves with SHAQ's larger than life, all-inclusive, Big Game Weekend festival featuring Pitbull, Diddy, Tiesto, DaBaby and Diplo.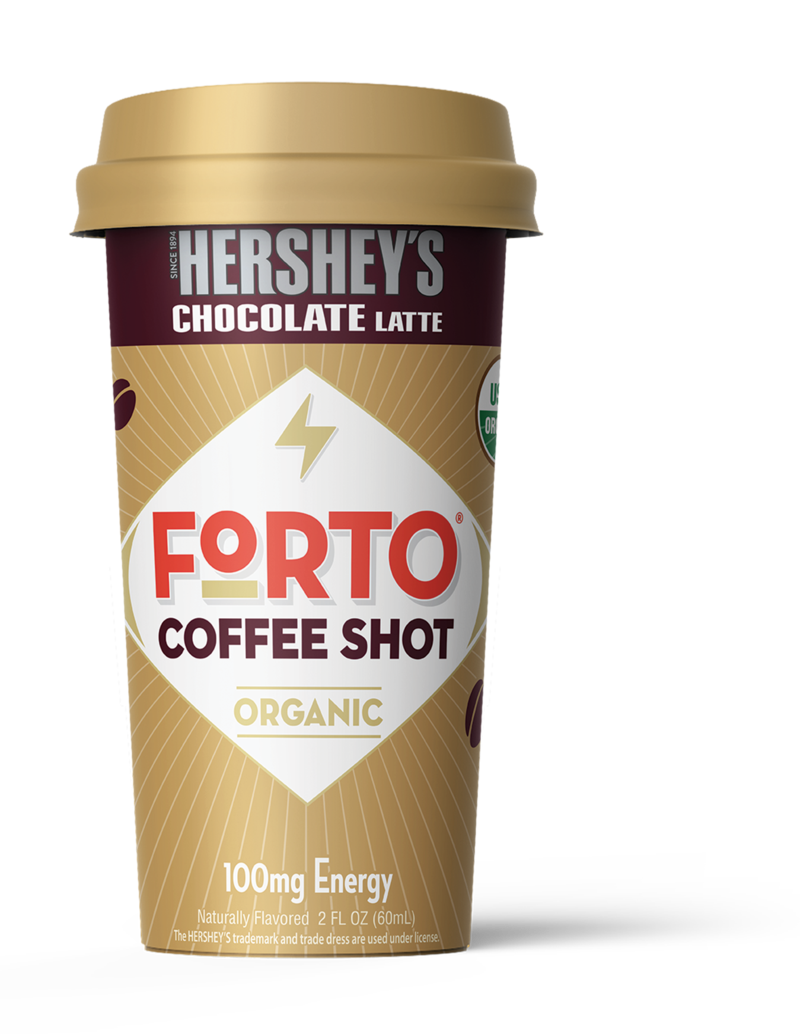 How to Create a Sweepstakes in less than 30 Days?
The product's marketing team, Dylan Brands, wanted to increase store sales and present the product as the perfect energy boosting companion to Shaq's all-night festival. Dylan Brands reached out to Sweeppea to help them create the sweepstakes. Using Sweeppea's platform, Dylan Brands was able to quickly create a text-to-win sweepstakes and have it ready to roll out in all of Forto's footprint in less than 30 days.
How to Capture the On-the-Go Consumer Quickly?
Everything about the Forto Coffee shot speaks about efficiency, ease-of-use and quick consumption for the on-the-go consumer.  Sweeppea's text-to-win style sweepstakes provides a speedy method of sweepstakes entry. By simply texting the word FORTO to the number 65047 the participant initiates the entry process and with a few taps on their mobile screen, their entered in less time than it takes to visit a website.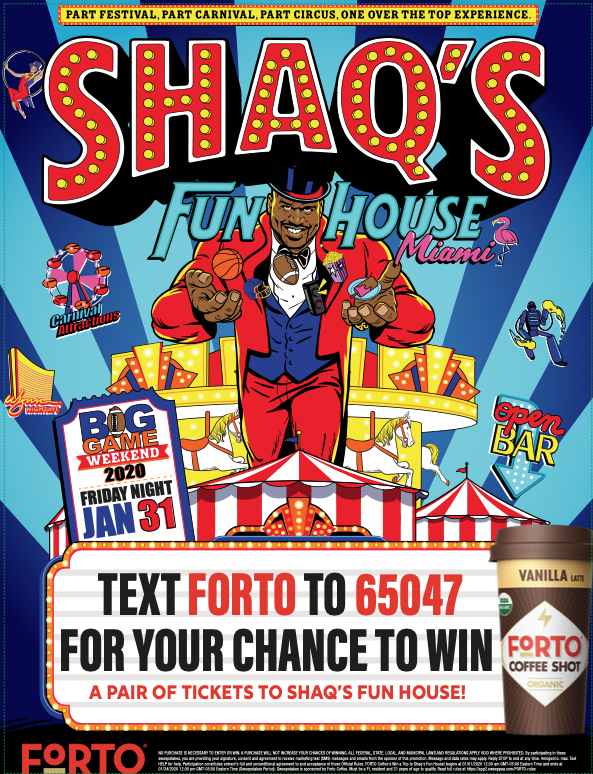 How to Know Which Marketing Channels Worked best for the Promotion?
As a young brand, Forto is testing different marketing channels to determine the real reach and ROI of their promotions. Dylan Brands included a question as part of the entry process to discover where the participants were coming form. The entry page asked "How did you hear about this contest? (In-Store, Online, or Radio)." This question provided insight as to which marketing channels were responding best. The Sweeppea sweepstakes platform then provided detailed reports on the campaign's performance.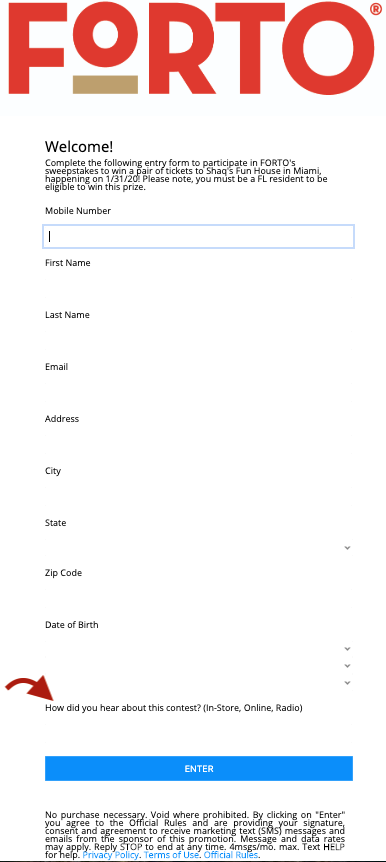 Sweepstakes Platform Features
The Sweeppea platform helped Forto Coffee create the Official Rules, an Entry Page with age-gate, a random winner drawing and promotion performance reports.
Conclusion
You don't have to sip your way through a Venti Vanilla Latte just to get through your morning. Instead, you can take your daily dose of caffeine in a ready-to-drink shot and move on. In the same way, you don't have to spend thousands of dollars and 3 months to plan a simple text to win sweepstakes promotion. With Sweeppea you can be ready to go live in a matter of days and pay only for the days you take in entries.
FORTO Coffee's Win a Trip to Shaq's Fun House Sweepstakes Results
Objectives
Build product awareness
Engage on-the-go customers
Increase case orders
Promotional Channels
In-store materials at POS
Social Media
Outcome
Case orders increased
A database of customers with name, age, mobile, and email was gained.
Client said "We are definitely going to do it again."
Winner(s): 1
Prize(s): "One (1) Grand Prize – 1 pair (2) of tickets to Shaq's Fun House event in Miami on 01/31/20. $100 in transportation credit to be provided for travel to and from the event the day of the event in the form of a gift card , Approximate Retail Value (ARV) of prize is $1000.
To get started with your own text-to-win, see our features and pricing.