Sara Lee® Premium Meats wanted to increase awareness and boost sales during football season and just before the Super Bowl. Through its agency, The Wilson Group, Sweeppea hosted the Game Day Sweepstakes text to win for the brand, offering tickets to a Chicago football game.
The text to win was promoted in store and through digital media. Also, all participants received a coupon as a Thank You for participating.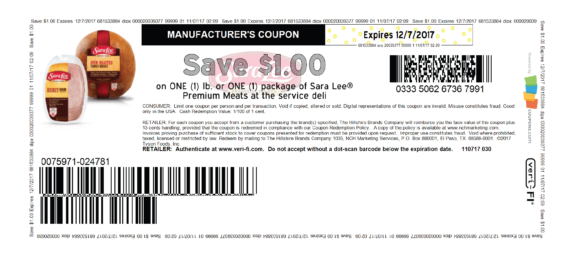 Objective:
To promote the brand and build excitement during a high sales period
To gain a database of participants to re-market sponsor's offers via text message and emails
Promotional Channels:
In-store displays
Social Media and online promotion
Outcome:
Increased awareness and a boost in sales as participants used the coupons provided.
Prize: Two (2) tickets to a major football game in Chicago, IL, with approximate retail value (ARV) of $400.
To target consumers with your own text-to-win, see our features and pricing.