Honda Dealers of New England amped up excitement during hockey and football games by offering a chance to win a new car during their text sweepstakes campaign. Sports fans simply had to text to enter and also had a chance to win VIP tickets and more.
This case of a lead-generating text to win was a success for Honda Dealers who were looking to connect with young Millenials in the market. They also supported a charitable organization with a donation for each text received.
Objective:
Generate leads for New England Honda Dealers and connect with potential customers.
To gain a database of participants to re-market offers via text message and email.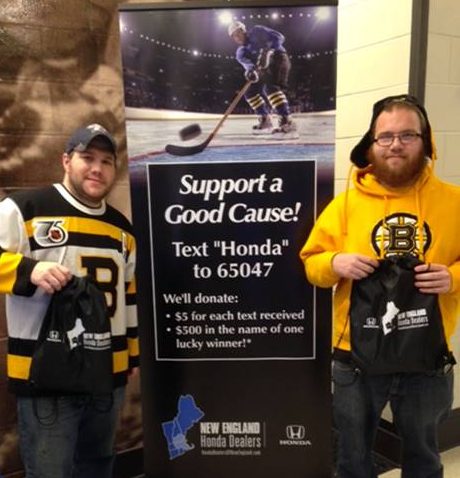 Promotional Channels:
Stadium signage at 10 Boston Bruins hockey games and 7 Boston College Eagles football games
Brand Ambassadors who actively engaged with fans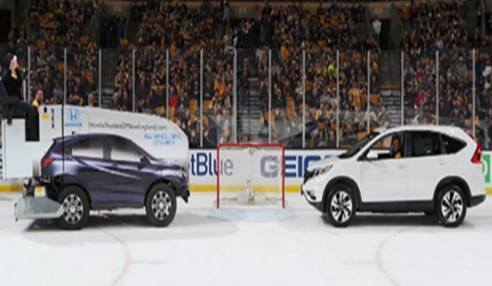 Prize: Prizes included t-shirts, VIP tickets at the games and a chance to participate in the on-field throwing event to try to win a Honda.
Outcome: More than 1,000 sales leads were generated for the dealerships.
To get started with your own text-to-win, see features and pricing.