Boost Mobile launched its "Stretch Your Tax Dollars" sweepstakes promotion by offering new customers an enticing way to spend their tax refund checks.
Timing
Boost Mobile knows that after Tax Day, people anticipate their tax refund checks. Many of us find ourselves with a small windfall of cash and open to suggestions on how to spend it.
Knowing that the IRS issues most refunds in less than 21 days, helped Boost Mobile and master agent VHA, time the start of the promotion for May 1st.
With the timing set, the client focused on promoting the message across participating stores and social channels.
Goal
The goal of the sweepstakes was to increase new customer activations across its network of retailers.
Target Audience and Promotional Incentive 
Targeting the young Millennial and Generation Z demographic, Boost Mobile knew they had to offer a popular prize and be able to quickly capture the on-the-go customers.
To gain the customers attention, the Sponsor offered a chance to win a pair of Apple AirPods Pro.
To quickly enter them into the sweepstakes, the sponsored partnered with Sweeppea to create a text to win sweepstakes. To enter via text message, all the participant had to do was send the word BOOSTDEAL to the number 65047 (see below).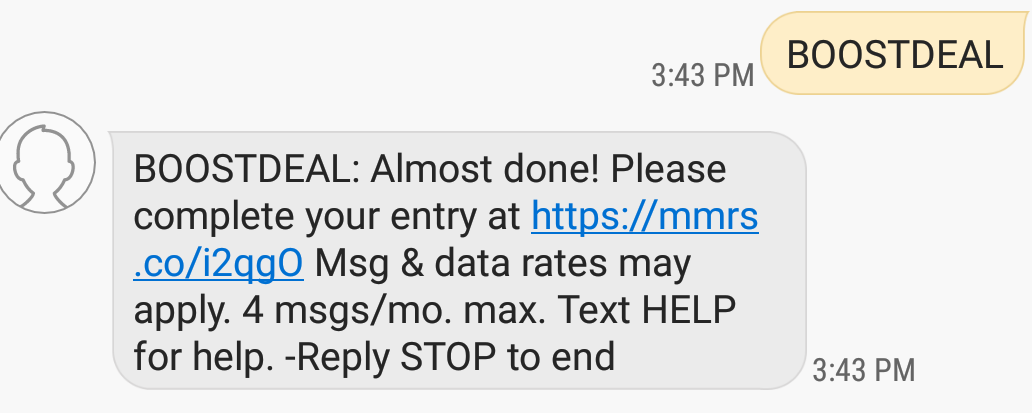 Sales Conversion
In order to help support sales among sweepstakes participants, Boost Mobile offered all entries a free activation coupon worth $25. With this coupon, the new customer would save on the activation fee for a new line. The coupon was provided, upon completing the Entry Form (see below).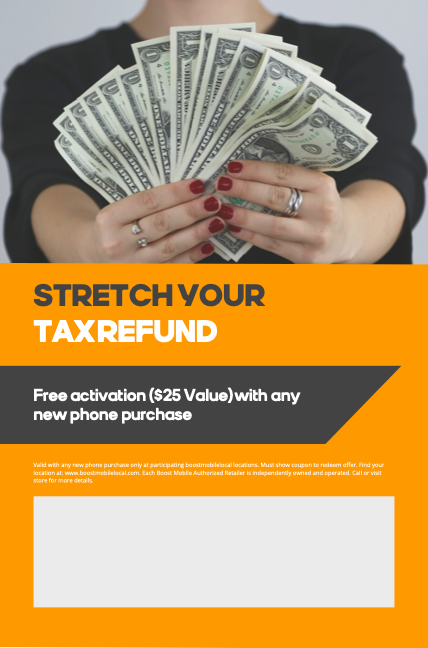 Lead Participants to Stores
Once the participants submitted their entry information, apart from seeing the $25 value free activation coupon, they were offered a link to find the nearest Boost Mobile store. Leveraging the participants mobile phone maps application helped the brand guide new customers to their stores.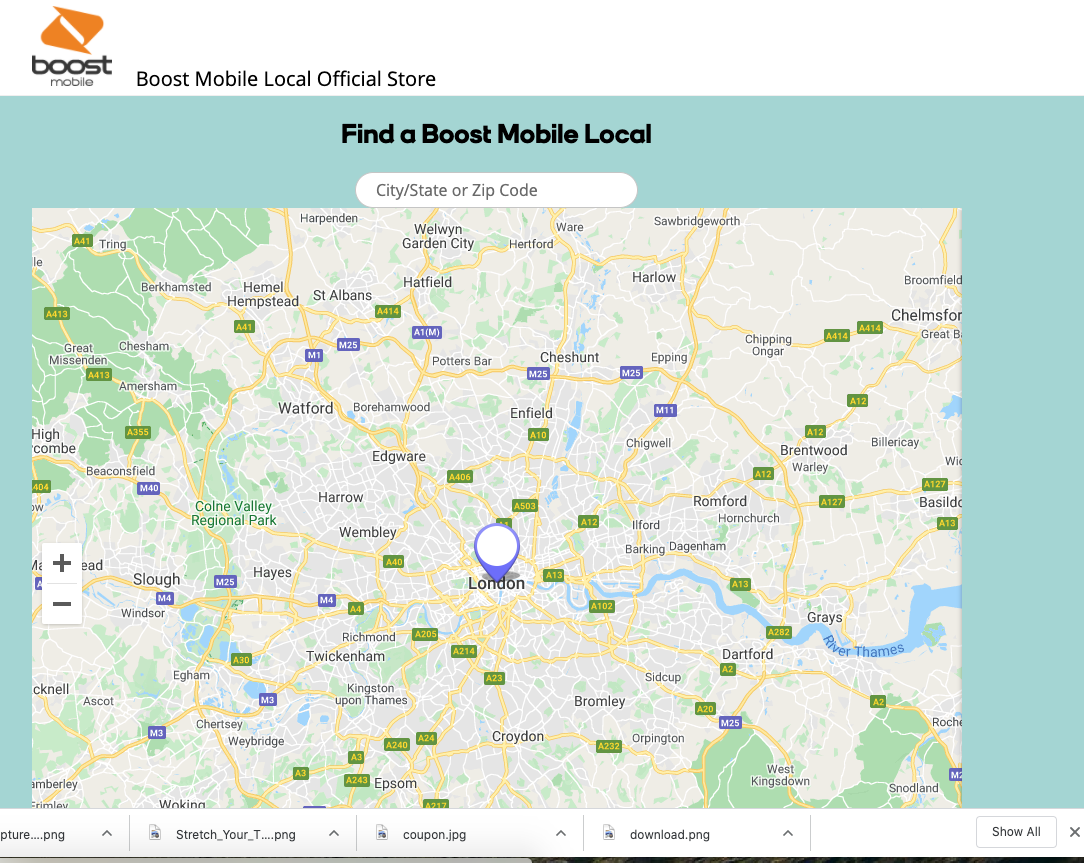 Customer Insights and Campaign Performance
Sweeppea's text to win sweepstakes platform allowed VHA to capture the participant's information and learn about who that participant was.
Boost Mobile was able to learn:
Total Participants
Participant Demographics (age, gender, zip, etc.)
Best performing ad channels (Instagram, Facebook and In-Store)
Best performing stores (sales conversion by store)
Incentive Conversion Rates (coupon redemption rates)
Sweepstakes Entry Methodology
The Sponsor placed ads in social media and in-store. To enter the text to win sweepstakes, all the participant had to do was to simply text the word BOOSTDEAL to the number 65047 for a chance to win. Each entrant then received a link to the branded Entry Page (below), where they could complete their entry by submitting their name and email (mobile numbers were automatically captured by the Sweeppea Platform).

Conclusion
When combined with a sales incentive like an offer, coupon, or discount, a text sweepstakes can provide more than branding and awareness, it can offer an opportunity to turn participants into customers.
Objectives
Results
Hundreds of participants entered
The sponsor did not share sales data but we were told they were happy with the results.
Winners: 6
Prize: One (1) pair of Apple Air Pod Pro's per winner. Total Approximate Retail Value of all prizes combined: $1,494.00
To get started with your own text-to-win, see our features and pricing.