Barbara's Bakery, part of Post Consumer Brands, has been making cereals for decades, and their Puffins Cereal is the most popular. Puffins are a deliciously kid-friendly, multi-flavored corn cereal. They're called Puffins for the attractive birds that are often called the parrots of the sea. Barbara's Bakery supports Project Puffin, which is run by the National Audubon Society. Their team is working to restore puffin habitats throughout the Gulf of Maine and together with the Discovery Channel, the brand is bring awareness and education through a fun sweepstakes.
Breakfast Cereals Market
According to this study by Research and Markets "The global breakfast cereal market, a Consumer Packaged Goods (CPG), is estimated to be valued at US$ 40 billion in the year 2027, growing at a CAGR of 3.5% in the period 2020 to 2027. Growth of the market is driven by increasing demand for convenience foods, favourable demographics, urbanization trend and growing health consciousness. The industry is increasingly witnessing the adoption of healthy ingredients as part of breakfast cereals."
Goals – Awareness and Followers
Barbara's Puffins Cereal wanted to reach loyal fans and further educate about about these colorful birds. The team at Rachel Kay Public Relations reached out to Sweeppea help create the sweepstakes's Official Rules and ensure legal compliance for the promotion.
The "Puffins Discovery Channel #MINDBLOWN 2020 Trivia Sweepstakes" asked participants to answer a series of questions as part of the entry process. Since it was structured as sweepstakes, where any eligible entry could be randomly drawn as a winner, the participant did not have to correctly answer all the questions to enter. Instead, the goal of the brand and team at Rachel Kay Public Relations was educate participants with fun facts (below) about the Puffin alcids.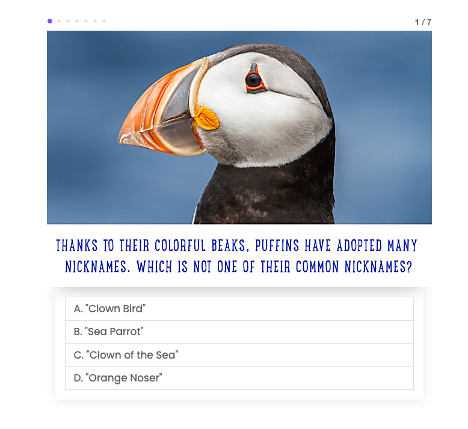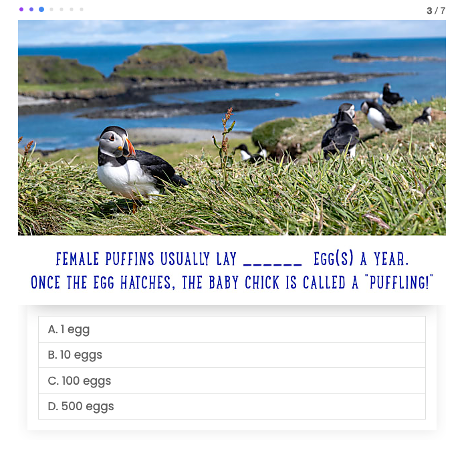 Social, Website and Email Did the Work

To raise awareness for the cause and gain followers, the brand used it's earned media channels to promote the sweepstakes. The prize (a trip to Rockland, Maine for a family of four to see Puffins in the wild) served as the incentive that drove social shares across all social channels and sweepstakes participants.
Product as Part of the Prize
As a Sweepstakes Company, are often asked what is a good prize? We usually answer that when possible, the product or service the company sells should be part of the Prize Pool. In this sweepstakes all winners (Grand, Second and Third Place) received a coupon for a free Barbara's® product.
Brand and Cause Marketing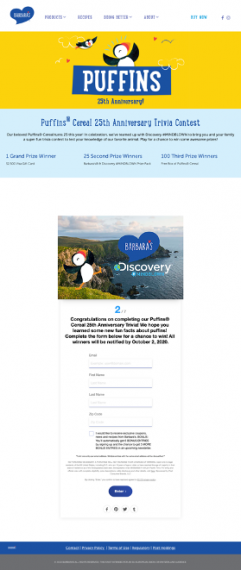 Aligning your brand with cause related issues enables the brand to build a reputation with their target market and build an emotional connection that can help strengthen brand loyalty. Leveraging the power of a sweepstakes to engage and educate creates a recipe for brand awareness success.
Cheers to Barbara's for a well-executed promotion!
Conclusion
Objectives
Awareness
Cause alignment
Cause education and support
Results
Hundreds of participants entered
Social media followers increased
Brand learned which retailers had the best performance
Winners: 20
Grand Prize: All expense paid trip to Rockland, Maine
To get started with your own text-to-win, see our features and pricing. Need help with Official Rules? Contact Us