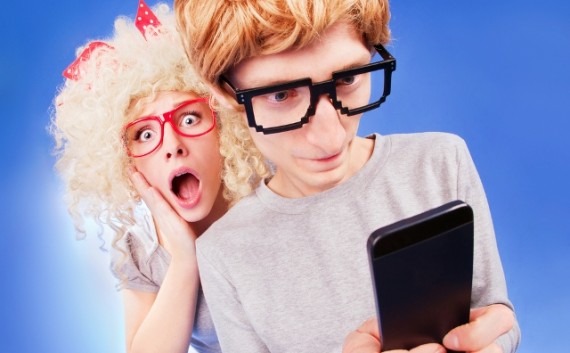 In today's world of increased drama online and off, it takes a little more something-something to get people to take action. And text message marketing is one way to get your customers to take the next step. (Of course, we're talking about texts that users opt in to receive.)
If you plan to use mobile marketing to promote your business, make sure you maintain consistency and clarity.  Here are some tips:
Offer Value
One of the best ways to get attention is to make sure every text provides value. Customers love discounts, exclusive promotions and other offers. While you don't have to give the store away, discounts provide a strong incentive for customers to engage with your mobile campaign.
Keep it Short & Sharp
Keep each message short and sharply focused. Text messages are limited to 160 characters anyway, so you don't have much room. If you must abbreviate a few words, make sure it still looks professional (i.e. no text slang) and is very easy to understand.
Tell Them What to Do Next
It may seem obvious, but it's best to give readers a nudge and tell them what to do next. By telling them what's next (the "call to action"), you're encouraging them to take that step. It'll be easier for them to move forward in the buying process and redeem your offer, enter your contest, visit your store or call your business.
Text Frequently, But Not Too Frequently
You should decide early on how frequently you will text your customers. During the sign-up process, let them know how often they can expect text messages from your business. The frequency of messaging is important, because some subscribers may opt-out if you text too often. Whether your customer can buy from you as often as you text is also a good indication of how frequently you should send text messages. We usually recommend once a week, depending on the audience and campaign.
Make it Relevant
Make sure every message is relevant to your subscribers. For example, sending out messages about lunch specials in the afternoon or offering discounts on maternity clothing to a list that includes men aren't likely to get huge responses. Consider the timing and the audience to ensure every message will appeal to readers.
Want to learn more about setting up a successful mobile campaign? Contact us or call us at (305) 505-5393 for help with setting up your (SMS) text message marketing.