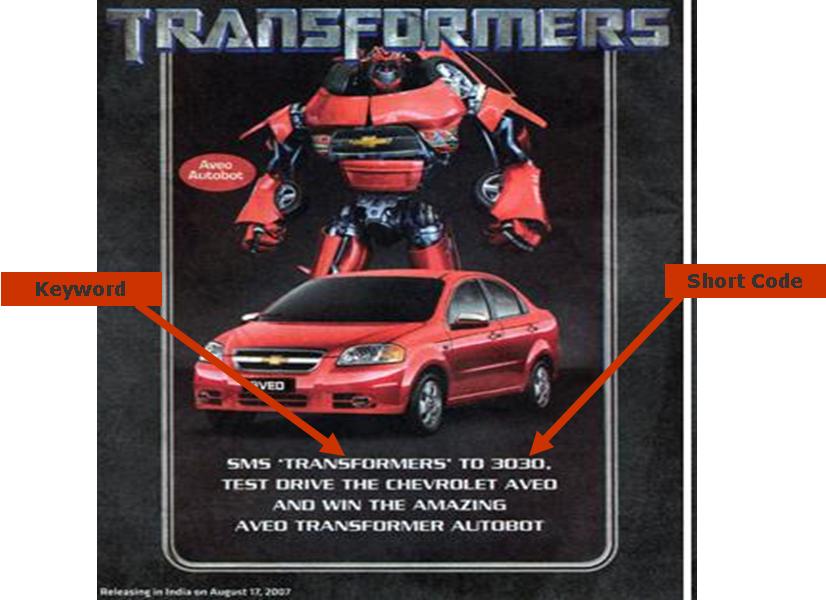 Short Code
A short code is a 5 or 6 digit shortened phone number that mobile phone carriers assign to businesses that want to send text messages over their network. It's called "SHORT CODE" because it's shorter that a regular 10 digit phone number. Our short code is 65047.
Mobile Keyword
A Mobile Keyword is a single word or a one-word phrase (letters, numbers or both) that identifies a product, individual, action, service, or business.
Anyone can send a text message with the body of the text message being the keyword to a publicized short code number to receive additional information or join your mobile distribution list.
Once a customer texts the keyword to short code, he will immediately receive an automated text response. The text response can be more information about your product or service tied to that specific keyword.